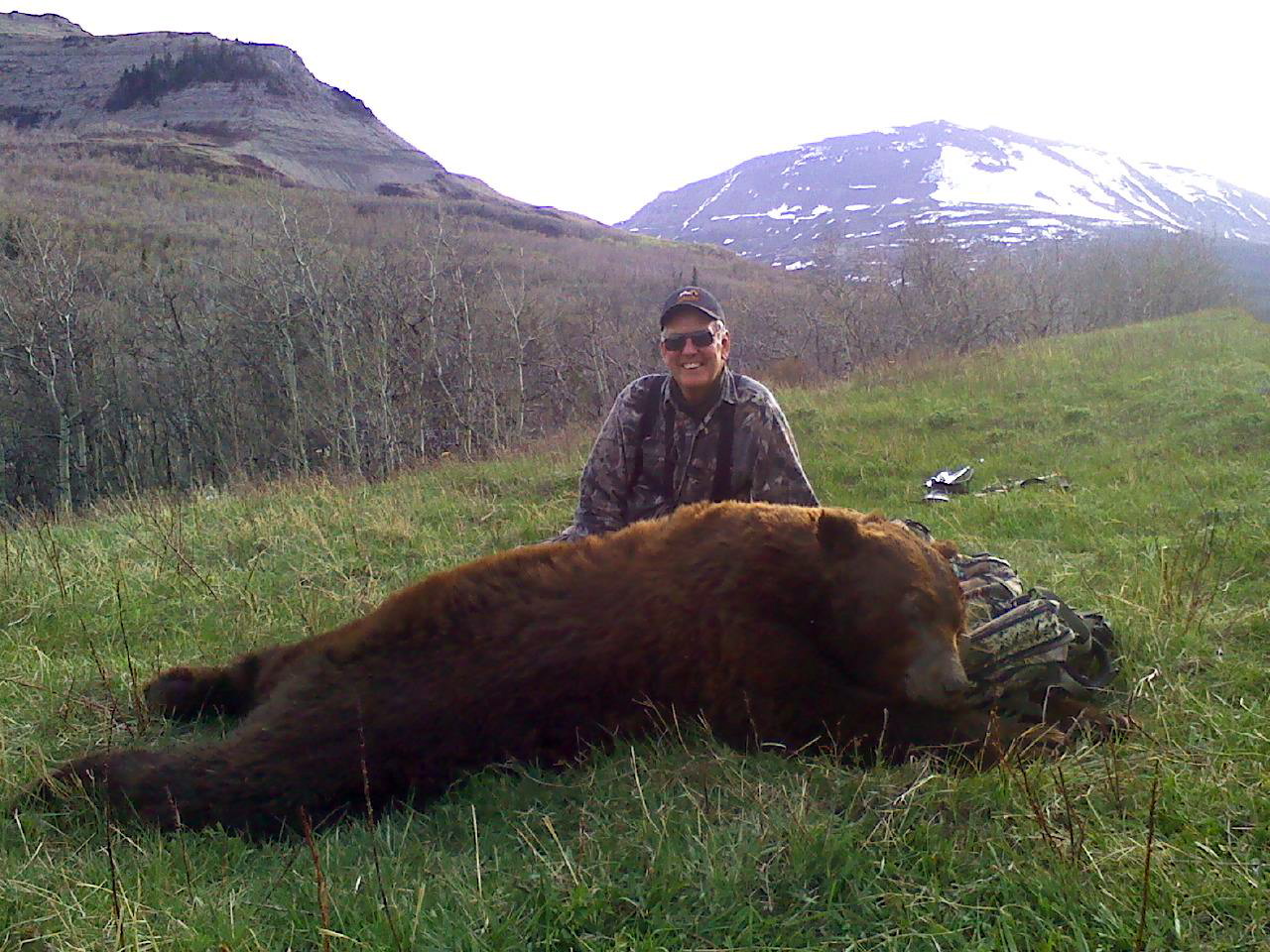 Black Bear
Blackfeet Outfitters provides guided archery and rifle hunts consistent with State regulations for spring Black Bear.
We have MONSTER bears here and there is no better time to hunt them than Spring. Our bears are very active looking for green grass and winter kill this time of year. You will see many color phase black bears including blond and cinnamon. Giant Grizzly Bears also roam this wilderness which are (Federally protected).
No bait or dogs…100% spot and stalk. Black Bears are very transient and visible at this time of year. Kick off the spring season and shake those winter blues with us.
Where:
Badger Two Medicine located on the eastern flank of Rocky Mountain Front.
130,000 acres located on the southern border of Glacier National Park adjacent west of the Blackfeet Indian Reservation. Crown of the Continent Badger Two Medicine.
4 Days of spot and stalk hunting for bears. It's tough to find bears of this trophy caliber in the lower 48. Tags are available through Montana Fish Wildlife and Parks.
Tag Cost: $350.00
Guided Hunting Fee: $3250.00
Includes: Food, lodging, 2-on-1 guide service, and field care of game.
Excludes: Taxidermy, airport pick up or drop off, and transportation to East Glacier.